What's Happening
Here you will find up-to-date information about what is happening at the school, the vacancies we have available, teacher training opportunities and what staff development is taking place.
In order to try and meet the needs of as many parents/carers as possible, we offer a number of ways to be notified about news and events here at Ridgewood. At present, we use the following:
InTouch messages (via text and/or email) — this is our primary means of communication and is how we notify parents/carers of important information and urgent updates from school. Most messages can also be accessed on the Letters page of our website.
'Latest News' — this is the Ridgewood blog where we share news stories, which we hope will further engage you in your child's school experience.
School App — this is a convenient way to view stories from our 'Latest News' blog and see our events calendar on your phone or smart device (instructions on how to download the app can be found below).
Twitter — this is the only official social media account we operate. We use this to share and promote the vast array of wonderful activities that take place at Ridgewood, both with parents/carers and the wider community.
YouTube — this platform helps us to share video content from our school community, so that you can see and hear all that we have to offer our students.
Please select the heading of your choice from the menu for more information.
---
How the app Works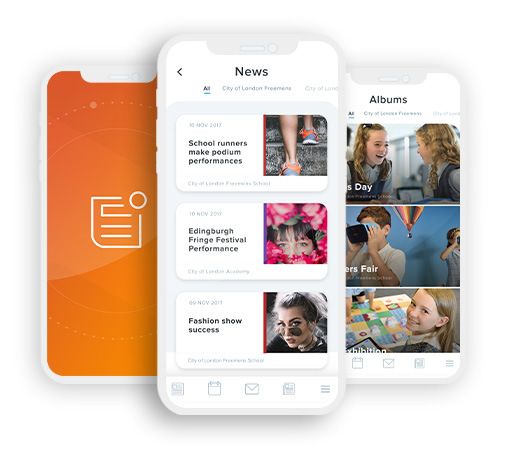 Firstly, you will need to download the app from either the iTunes App Store or Google Play Store by clicking on the relevant buttons below or by loading up the app store on your phone and searching for 'School News'.
Once you have located and downloaded the free app, launch the app and you will then be able to either click on the 'Find my school' button which uses the phones GPS to locate all the schools in the surrounding 20 miles, or you can type in the school's postcode and click on 'Get my school' button.
Our school's postcode is: DN5 7UB
You will then see a list of schools that use the app. Click on the school you wish to view news & events for.
You will then be able to click on the 'News' button to view all of the latest news items that have been added to the school(s) you have selected and also all of the upcoming calendar events by clicking on the 'Events' button.
Clicking on 'My Schools' will display a list of schools that you view news and events for. Clicking on one of the schools will display the school address, telephone number and email address which you can click on to either phone or email the school directly from the app.
---
Please get in touch via the enquiry form on our Contact Us page, should you have any further questions.