Sixth Form Updates
Open Evening tonight
Thursday 17 October 2019
Our Open Evening is tonight! Come along and find out why Ridgewood Sixth Form is your number one choice for post-16 study.
University info as part of Inspire Programme
Friday 11 October 2019
Huddersfield University were guest speakers at the Year 12 Inspire Programme today, sharing with students top study skills tips to support their success.
Sixth Form Tutorial Programme – charity event
Friday 11 October 2019
Emily Bowes recently spoke to Year 13 about a charity event that students are going to get involved in during their Tutor Programme. Emily is part of the Cathedral Archer Project which focuses on helping homeless people achieve a better life.
Year 12 and 13 will be donating food items for their Harvest Festival appeal, as well as any warm clothing including gloves, socks, etc. Teachers and associate staff will be supporting students with this charity event. Find more information about the charity at www.archerproject.org.uk.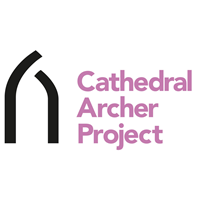 Policing volunteer award for Jamie
Friday 11 October 2019
Jamie Tang in Year 13 won the Volunteer of the Year Award at the South Yorkshire Police Force Awards held at the Crown Plaza Hotel in Sheffield on 26 September. Jamie was the youngest winner of the night, and was described as truly professional and a great ambassador for the force.
He has worked with officers across all four districts supporting a range of operations and events and has always promoted the force in a positive light. He has been a fantastic support to all new cadets in the South Yorkshire area, and is also a highly valued member of our Sixth Form community.
The next debate topic: "In Middlesbrough, heroin addicts are given two free daily doses of the drug. The government hopes this will lower addiction rates and the number of related criminal offences."
Friday 11 October 2019
Do you agree with this strategy? Want to come along and share your views? The next debate is on Wednesday 16 October in Faraday social space at 3.15pm. If you want to do some preliminary research, check out this Telegraph article.
This week's debate topic: "The Labour Party want to abolish all private schools."
Tuesday 8 October 2019
Do you agree with this policy? Why not come along and debate your views on this topic, or even take the side you disagree with to test your arguing skills!
Our very popular debate club takes place in the Faraday social space on a Wednesday from 3.15pm to 4.00pm. Even if you didn't attend last week, you are more than welcome to attend this week. Why not give it a go and see if debating is for you?
Supporting students' career pathways
Tuesday 8 October 2019
60 Year 12 students have now attended their one-to-one meeting with NYBEP (North Yorkshire Business and Education Partnership) to start organising their week-long internship placements. Further meetings will continue over the next two weeks. The path to career success starts at Ridgewood!

Year 13 Parents' Evening
Tuesday 8 October 2019
This takes place on Thursday 24 October. The booking system will open Wednesday 9 October at 3pm. Make sure you go online to book your appointments as soon as possible.
Creating Futures 1 Reports
Tuesday 8 October 2019
The first CF reports of the academic year will go home to Sixth Form parents/carers by the close of this week (October 11). The reports show the progress students are making at this point in the term. Students are already in action setting specific targets with their teachers to support their progress.